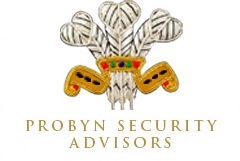 Corporate Social Responsibility
Corporate Social Responsibility enables organizations to bring positive changes in society. It helps build trust, spread awareness, and encourage social change. CSR comes in varying forms; from improving carbon footprint to conducting charity events, from volunteering in the community to adapting environment-friendly corporate policies, from improving fair trade to making socially and environmentally conscious investments. As we advance towards good governance practices, transparency has become even more significant. Our clients and partners are interested in working alongside companies that are actively making efforts to give back to society, and we are proud to announce that Probyn Security Advisors is a socially responsible corporation.zzzzzzzzzzzzzzzzzzzzzzzzzzzzz
Institute For Differently-Abled Young Adults ( IDYA )
The Institute for Differently-Abled Young Adults (IDYA) is a social venture by the Better World Foundation (BWF). It was founded in September 2020 with the aim to enable the disabled in a manner that allows them to live a life as normal as possible. IDYA focuses on providing a haven for the special population and teaches its students to overcome routine challenges. Furthermore, the experts work tirelessly to spread the message that "disability is not an inability" to make the special population more inclusive in our society.
Being a sibling to a special child, Dr. Mariha Faisal created a secure environment for her brother and others like him. The primary driving force behind Dr. Mariha's school was the absence of special education schools in Pakistan for older children. Most of the special education schools in the country are for teenagers; consequently, abandoning young adults and higher age groups. In an exclusive with Dr. Mariha, she disclosed that the company's mission, in the future, is to be able to collaborate with Special Olympics for her students.
The services provided by IDYA are manifold. During the day, older students come to the school where they follow a kindergarten-like schedule. Students attend academic classes, participate in music therapy and physical therapy, amongst other activities. Evenings are allocated for younger demographics. IDYA offers speech therapy, music therapy, physiotherapy, and other services to special children.
Parents have observed drastic, positive changes in their children's behavior ever since their admission to IDYA.
In addition, IDYA is launching an all-inclusive summer crash course on the English Language. The course is formulated for special children, slow learners, and even non-special students. The thought behind having an all-inclusive teaching environment is to sensitize the disabled in our populace.
IDYA is a not-for-profit and non-government organization. Hence, it depends on donations to run its day-to-day operations and provide adequate resources for its students. Donors can support the organization by sponsoring a student's education or get involved in various drives conducted by IDYA.
Probyn Security Advisors identifies itself as a socially conscious and socially responsible organization. The company understands the significance of giving back to society and encourages others to follow their lead. In its efforts to support IDYA, Probyn Security Advisors will be sponsoring a special student's education every month. Moreover, it encourages its employees, clients, and partners to partake in community service in any capacity. These efforts are made to ensure the world becomes a better place for everyone.
Go through the following links to play your role in reforming our society.
Click below to donate to IDYA:
https://bwfoundation.pk/donation/
Learn more about IDYA and BWF: